Trailblazers in Material Innovation
Carnegie pursues a holistic philosophy that guides us toward meaningful material innovation. Radically transparent, open, and collaborative, we encourage creative exploration that produces groundbreaking and responsible solutions for the built environment and its inhabitants.
Design Innovation | Responsibility | High Performance
Creative. Collaborative. Intentional. Authentic.
We are creatives, just like you. Our Creative Studio is your partner in design, offering an open and collaborative approach. A deep commitment to our employees, clients, and the planet guides every action and drives every innovation.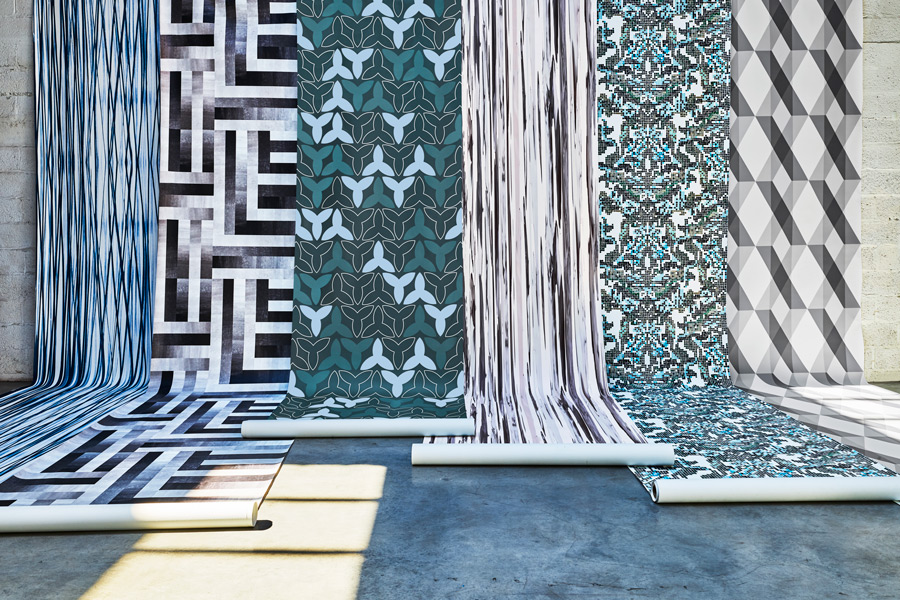 Xorel allowed Carnegie to think more expansively about the development and production process of responsible products. As a result, we applied our expertise to finding a better solution to vinyl, becoming the first 100% PVC-free textile and wallcovering company in the industry.

Our commitment to innovation is inseparable from our commitment to producing sustainable products. Carnegie's vinyl alternatives include Xorel, TPO (Thermoplastic Olefin), Siltech, Silicone Hybrids, and Polyurethanes.
A FORCE FOR GOOD
A certified B Corp since 2014, Carnegie believes in business for the good of our employees, clients, and the planet. Being profitable, while making a positive impact, should be the norm. We share B Corp's mission that one day all companies will compete not only to be the best IN the world, but the best FOR the world.
Collaborators since 1974, Carnegie and Création Baumann are driven by a strong commitment to the production of responsible materials that can enhance people's well-being within the private and public realms. Carnegie is now the exclusive distributor of all Création Baumann products in the United States.
Carnegie is the exclusive North American distributor of Italian manufacturer WOOD-SKIN's innovative 3D paneling products. The WOOD-SKIN brand is FSC®-certified, and employs a process that can be studied and tested prior to installation, only producing optimized elements with minimal waste of material, shipping volume, and time.
We Are Your Design Ally
We don't only provide products, we provide solutions. Design Ally experts provide creative, technical, and application guidance to elevate your projects. Our Product Integrity specialists assist in ways that go beyond product selection. Smart on technical requirements, application challenges and sustainability certifications, our specialists answer your questions to find the best solution.