Helping Transform the Design and Building of Spaces Fit for the Future
Armstrong Ceiling and Wall Systems make a difference by contributing to healthier, more sustainable, safer spaces where we live, work, learn, heal and play. As a leader in the building products industry, we aim to help you design and build spaces where businesses and communities can thrive, today and into the future. We welcome you to explore ceiling solutions designed to help you create healthier, safer spaces.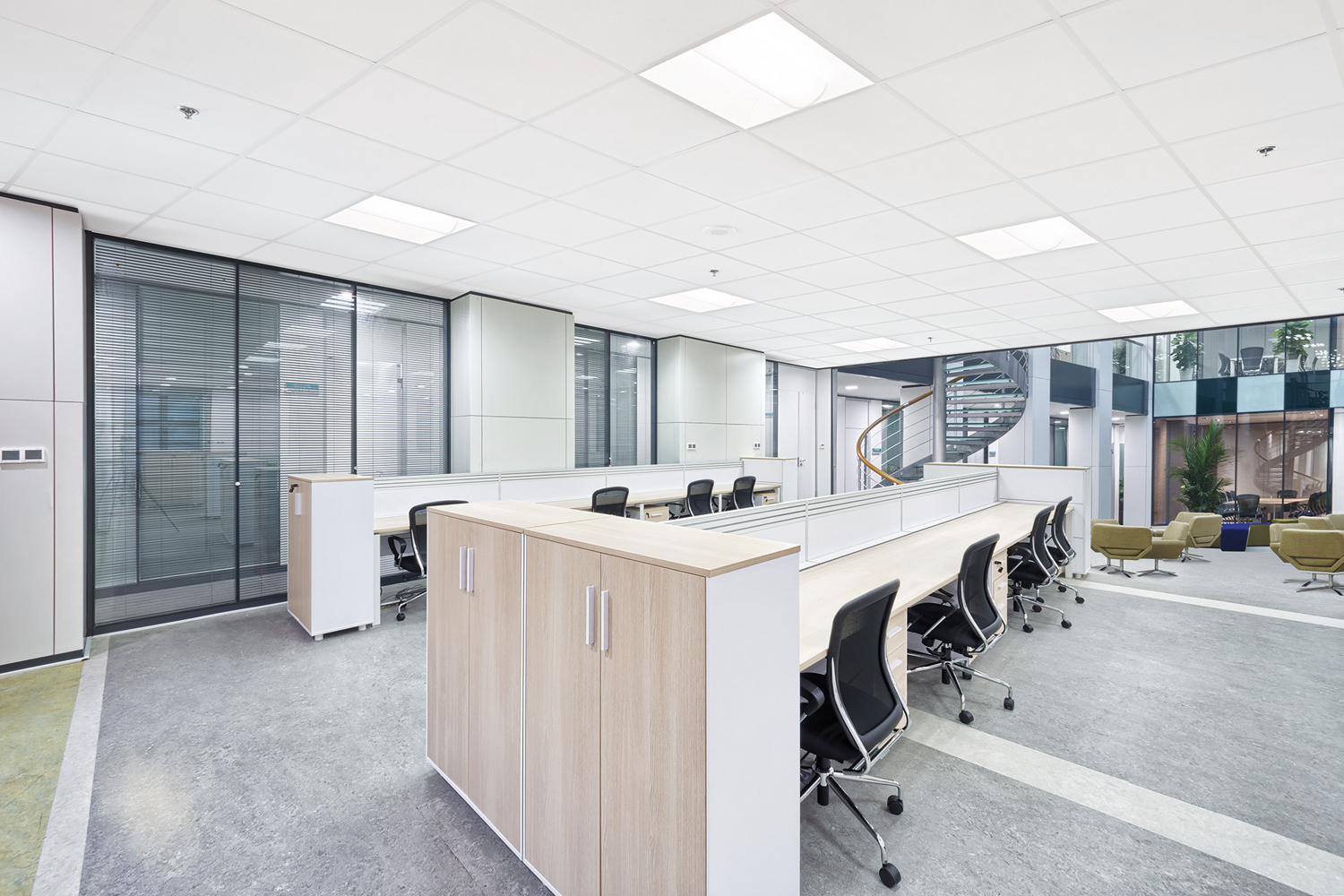 Look to the ceiling to help make spaces healthier and safer
Since the COVID-19 pandemic took hold of the world, there has never been a more urgent time to improve indoor environmental quality for building occupants. Armstrong Ceiling & Wall Solutions has a suite of products in the 24/7 Defend™ portfolio that help clean and contain the air, are disinfectable, and help create social distancing. The 24/7 Defend Portfolio offers reassurance to people returning to indoor environments that they are surrounded by materials and systems that work around-the-clock to keep them safer and healthier. The 24/7 Defend portfolio of products can help to contain air flow, clean the air, and provide ceilings that can be disinfected, and dividers that enhance distancing strategies.
It's simple to find products that meet the most stringent industry sustainability standards. Just look for the Sustain® icon.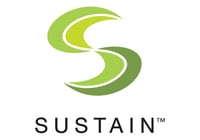 Armstrong® SUSTAIN® is the largest portfolio of high-performance ceiling solutions available today. All SUSTAIN products are free of chemicals of concern, meet low emission standards for indoor air quality, and offer material ingredient disclosures and Environmental Product Declarations (EPDs). All SUSTAIN products contribute to meeting industry green building standards. More information on SUSTAIN mineral fiber, fiberglass, metal, and felt ceilings can be found here.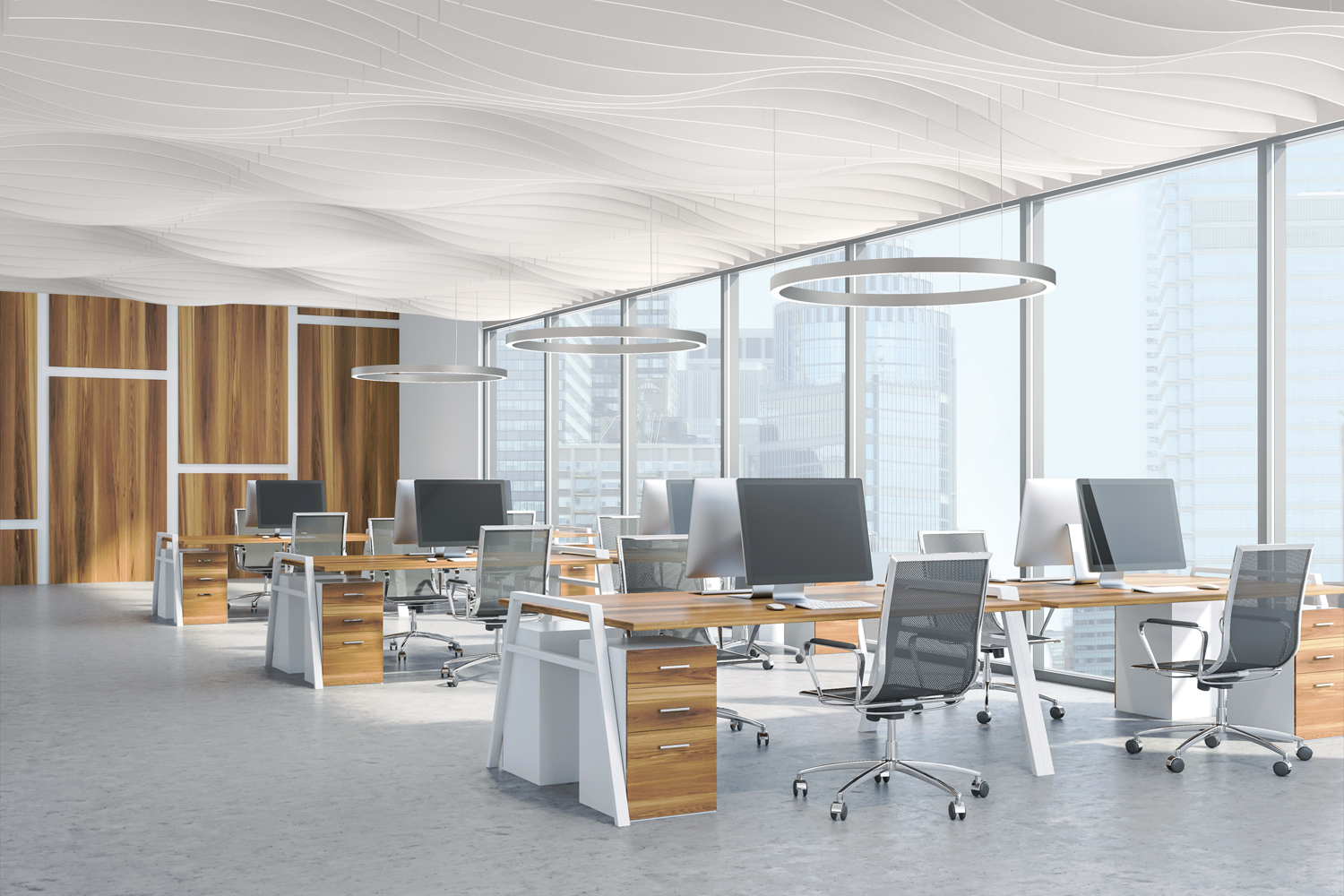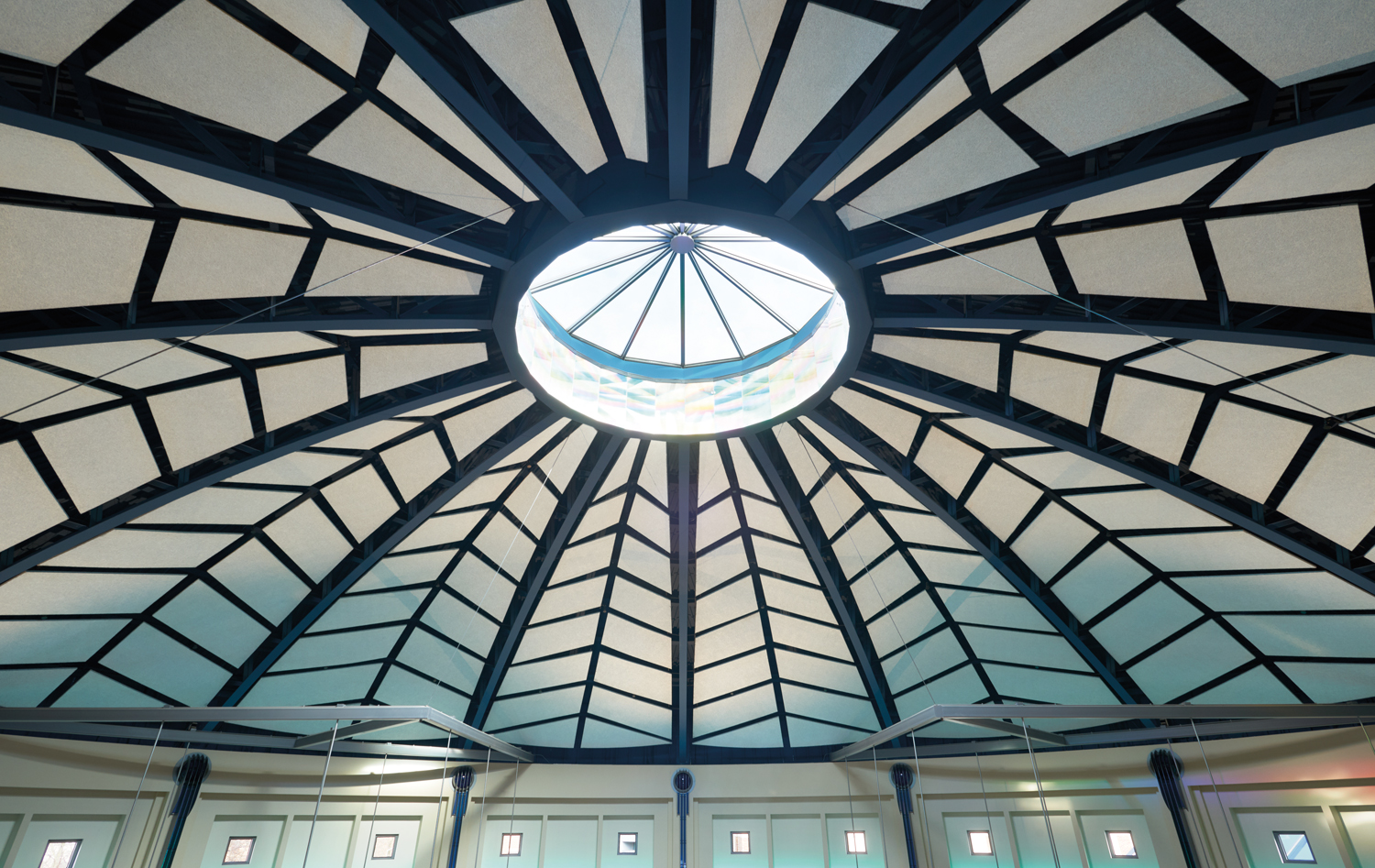 Tectum® Living Product Challenge Imperative Certification
One of our SUSTAIN product lines, TECTUM® acoustical ceiling and wall panels in White and Natural, received the Living Product Challenge Imperative Certification from the International Living Future Institute. TECTUM, which is made from Forest Stewardship Council-certified fibers of the Wisconsin aspen tree, earned recognition for commitment to creating a regenerative future and our leadership in meeting various environmental, equity and aesthetic criteria. The Living Product Challenge calls on manufacturers to make their own operations net positive across their product life cycle in impact categories such as water, energy, climate, waste, and ecological effects, based on principles of full transparency. We are proud to say that our TECTUM ceiling and wall panels are the first acoustical solution to achieve this certification.
Divert Waste, Recycle Ceilings
In nature, there is no waste. We have worked to integrate that principle into our product life cycle for over two decades. Our 2030 Sustainability Goals include responsible sourcing, material disclosure and transparency in our products.
In addition, we commit to creating circular products and services that reduce or eliminate waste and pollution, keep products and materials in use longer and help to regenerate natural systems.
Since 1999, we have operated our Armstrong Ceiling Recycling Program, giving our customers and us an opportunity to recycle ceiling tiles at their end of life, so that they can be remanufactured into new ceiling tiles. This practice has significantly reduced the need for virgin raw materials — by over a million tons to date — and diverts waste from landfill. The program also helps our customers meet their own waste reduction goals, and we provide calculators that directly measure the environmental impact and savings that result from our program.
Ceiling-2-Ceiling™ Options
Our mineral fiber ceilings are 100% recyclable and, thanks to our closed-loop recycling process, our Ceiling-2-Ceiling options offer the highest level of post-consumer recycled content. They deliver combination acoustics to improve indoor environmental quality and certified low VOC emissions to meet stringent indoor air quality standards.
Our fiberglass ceilings deliver energy savings via high light-reflective surfaces, contain up to 75% recycled content and are also 100% recyclable. In addition, Armstrong Ceiling Solutions offers plant-based binder options for certified low VOC emission. View Mineral Fiber and Fiberglass Ceilings.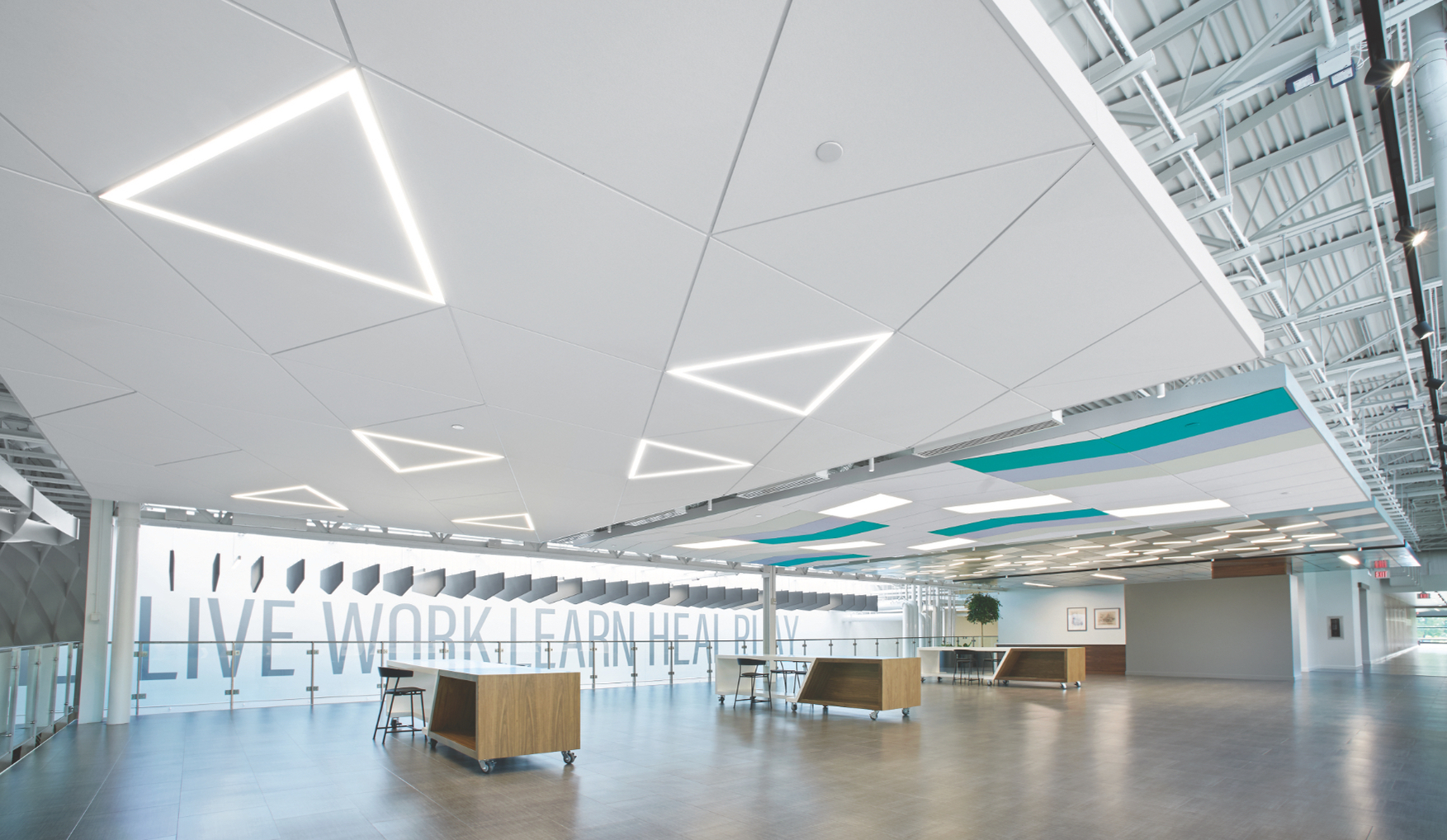 More options, capabilities, and solutions that are flexible and adaptable to changing needs.
Please see our new products for more information on the solutions we offer to adapt to changing needs.